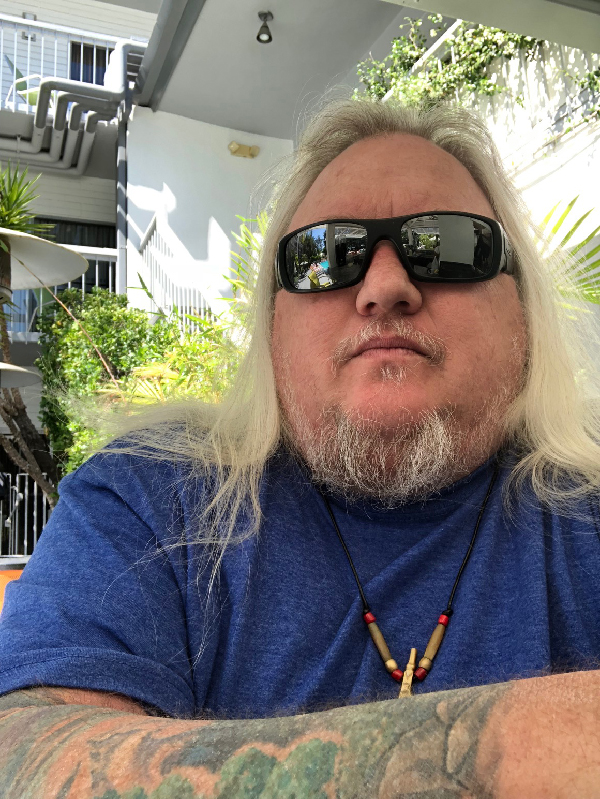 Master Tour version: PROFESSIONAL
"Master Tour will allow you to be as in depth as you want to be while keeping your logistics of travel, schedule, guests list and more in one great package."
Quick Bio: A true road warrior, Chris Musgrave has been travelling the world for over 30 years, reaching the furthest corners of the globe with Blind Melon, Al Di Meola, Killing Joke, CKY, Dickey Betts, Rebelution, Jello Biafra, Kidz Bop, and Static X! in 2013, he co-founded the non-profit Keep the Beat Alive and has been recently instrumental in re-booting the annual Tour Link Pro conference. We were lucky to grab a few minutes of Chris' time between events to talk about his favorite venues & activities from all his touring experiences.
5 Q's:
What is your favorite venue to play and why? This is difficult to answer for many reasons. Some venues may not be all that but the people working at them make you look forward
to those shows. I have done some crazy venues in Baku and 88 Acres of Anarchy (wow). But Auditorio de Tenerife would be up there for architecture. Nose bleed at this venue means it. LOL.
What three items do you absolutely need when on tour? Fresh fruit, seriously comfortable shoes and good sushi.
What is your secret to staying healthy on the road? Well, I have some pre existing health issues so I avoid all energy drinks, pizza, fast food etc.
What was your first touring gig and when? Was a guy named Dave Bassman who wrote a song called "Valley Dudes". This was mid 80's. 1984, I think. I first met him after climbing a fence into the backstage area of the US Festival and it turned out that he lived in my neighborhood and well the rest I should not mention.

How long have you been a Master Tour user and why? I really have no idea how many years I have been using Master Tour but I can say I have yet to do a tour without it since discovering it. I continue to use it because IT WORKS and helps me to keep things on track.

I'm looking forward to working with Eventric again at the upcoming Live Production Summit (formerly the Tour Link Pro conference) in Tucson this coming January. I've been a part of Tour Link for the last five or six years, after much prodding from Jim Runge to attend. Once I listened to him and attended, I saw the potential of the event. I met Jim Risgin from OSA and we have collaborated ever since. We are really looking to shape it into an educational event for those in all aspects of live events while enjoying an opportunity rich environment.